When Mallam Aminu Kano tendered his resignation letter from the services of the colonial government to go into full-time politics, he wrote: ''I have seen light in the far horizon. I intend to match into its full circle, either alone or with anyone who cares to come with me."
From then on, he never looked back; he plunged into politics until he died on April 17, 1983. Unlike other traditional politicians, Aminu Kano did not enter politics to get power by all means. He went into politics with a strong vision and a well-articulated goal.
Early Life and Education
Aminu Kano was born into the family of the Islamic scholar, Mallam Yusuf, of the scholarly Gyanawa Fulani tribe, who was a mufti at the Alkali court in Kano around the year 1920.
He attended Katsina College and then went to the Institute of Education at the University of London, along with Sir Abubakar Tafawa Balewa. After completing his studies at Katsina College, he received his teaching certificate and subsequently became a teacher; he started teaching at Bauchi Training College.
The Politics of Mallam Aminu Kano
Aminu Kano co-founded the Northern Elements Progressive Union (NEPU) as a political forum to counter what he saw as the autocratic and oppressive actions of the Native Northern Government. He focused his attack on the ruling class, including the emirs, who were mostly Fulanis.
The influence of his platform was enhanced partly because of its history. His father was an acting Alkali in Kano who came from a family of Islamic clerics, and Aminu Kano even introduced Islamic ideas about justice in his campaign trails in the First Republic.
Many Talakawas (commoners) in Kano lined up behind his post and his political popularity grew from the support of the Kano commoners and the migrating petty traders in the north.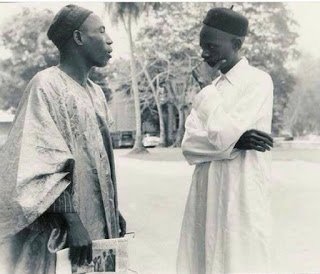 One emir in the north said that the key problem created by Mallam Aminu for the traditional institution was that "he taught the common people how to say 'no'" He also organised the people to know their rights and to stand up for these rights.
Aminu Kano's contributions to Nigeria
Mallam Aminu, along with Chief Obafemi Awolowo, Mallam Yahaya Gusau and Chief Joseph S. Tarka, was in General Yakubu Gowon's cabinet during the Nigerian Civil War (1967-1970). In fact, he was in charge of the war procurements, in addition to being the Federal Commissioner for Health and Communications at various times in that military government.
When he went to Sudan and saw how Islamic schools were incorporated into modern education, he came to Kano to set up the first model of Islamiyya school. His greatest concern in his life was how to get everyone informed and successful. Mallam Aminu was a visionary who was well ahead of his time.
Death and Legacy
At the time of his unexpected death on April 17, 1983, at the age of 63, Mallam Aminu Kano left behind only one house, which is now a research centre of Bayero University, Kano; one wife, Hajia Aishatu, one daughter, Hajiya Maryam; one radio, one television and one farmland.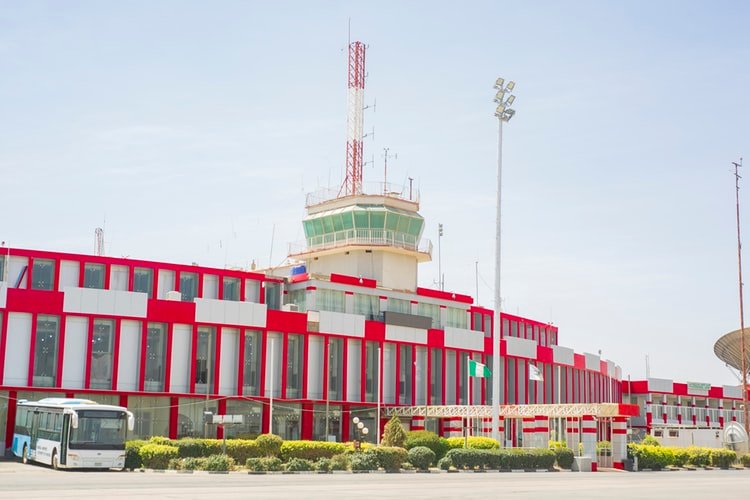 Mallam Aminu Kano was an accomplished politician, a brilliant scholar and teacher, an accomplished administrator, a champion of the emancipation of women, a nationalist, a patriot and, above all, an activist who lived and died for social justice and for the protection and preservation of the fundamental rights of the common people.
As a matter of fact, on page 63 of his book, The Trouble With Nigeria, Professor Chinua Achebe wrote in 1983 that "Nigeria cannot be the same again because Aminu Kano once lived here."
The Mallam Aminu Kano International Airport, the Aminu Kano Teaching Hospital, and the Aminu Kano College of Islamic and Legal Studies, all in Kano, are named after him.
We always have more stories to tell. So, make sure you are subscribed to our YouTube Channel and have pressed the bell button to receive notifications for interesting historical videos. Also, don't hesitate to follow us on all our social media handles and to as well share this article with your friends.
Feel free to join our YouTube membership to enjoy awesome perks. More details here…
Sources
Dooba, I. (2011, March 28). Aminu Kano: Once Upon A Radical. Sahara Reporters. Retrieved from https://saharareporters.com/2011/03/28/aminu-kano-once-upon-radical. Accessed December 6, 2018.
Premium Times. (2012, May 18). Remembering Mallam Aminu Kano By Maijama'a Sule Tankarkar. Premium Times. Retrieved from https://www.premiumtimesng.com/opinion/5163-remembering_mallam_aminu_kano.html. Accessed December 6, 2018.