Mazi Alvan Ikoku was a Nigerian educationist whose face graciously adorns the 10 naira note but only a few Nigerians really know who he was. Ikoku remains one of Nigeria's finest educationists. He was also an activist, nationalist, politician and undoubtedly, a statesman. Now, join me to take a look at the life of this great man and what could have warranted the honour given him on one of Nigeria's legal tenders.
Who was Alvan Ikoku?
1. Alvan Ikoku is the man on the 10 naira note. He was born, Alvan Azinna Ikoku, on August 1, 1900, to a rich merchant family in the little town of Amanagwu, Arochukwu, present-day Abia State. Ikoku was born three months after his father's death, hence, the name, "Azinna", which means coming after your father.
2. Although Alvan Ikoku was an Igbo man from Arochukwu, his mother was an Efik woman from Calabar, present-day Cross River State, where he schooled at the Hope Waddell Training Institution. Ikoku was trained by his mother's relations and spent his formative years in Calabar, which would lead to the next fact.
3. As a student-teacher at Itigidi, present-day Cross River, Alvan Ikoku met his wife, Goomsu, who was also an Efik woman from Calabar and an exceptional organist too. Together, they had six children.
4. Alvan Ikoku and his son, Samuel Goomsu Ikoku (1922–1997), were political rivals. Samuel won an election against his father at the Eastern Regional Assembly elections on March 15, 1957.
Alvan Ikoku contributions to Education
5. As an educationist, Alvan Ikoku established the first indigenous private secondary school in Nigeria, Aggrey Memorial College, Arochukwu, present-day Abia State, in 1932. He named the college after a Ghanaian teacher and missionary, James E.K Aggrey. Initially, the College was a teacher's training school, it was later converted to a full-fledged secondary school in 1935.
6. At Aggrey, where he was principal for 39 years, Alvan Ikoku introduced Carpentry as a subject, which he called "the Education of the Hand." Interestingly, students were able to make their own desks, chairs, and tables all by themselves.
7. In 1955, as the National President of the Nigerian Union of Teachers, NUT, Ikoku was at the forefront of championing the causes of the teachers and also criticized the educational system at the time for failing to teach indigenous languages.
8. As a member of the Eastern House of Assembly, Alvan Ikoku saw to the establishment of a hospital and post office for his people in Arochukwu. He was equally instrumental in the construction of the two major roads that linked Arochukwu with Umuahia and Itu, now Akwa-Ibom State. Ikoku also fought for the provision of pipe-borne water for the Arochukwu people. When the Eastern Nigeria Government set up a Committee on Education to revise the educational system in 1962, Ikoku was named as the chairman. Alvan Ikoku was also a recipient of the Order of the British Empire (OBE). His contemporaries accused him of too pro-British.
Death and Legacy
9. A practising Protestant, Alvan Azinna Ikoku died of a stroke-related illness on November 18, 1971, at the Aba General Hospital, Aba, Abia State. He was 71.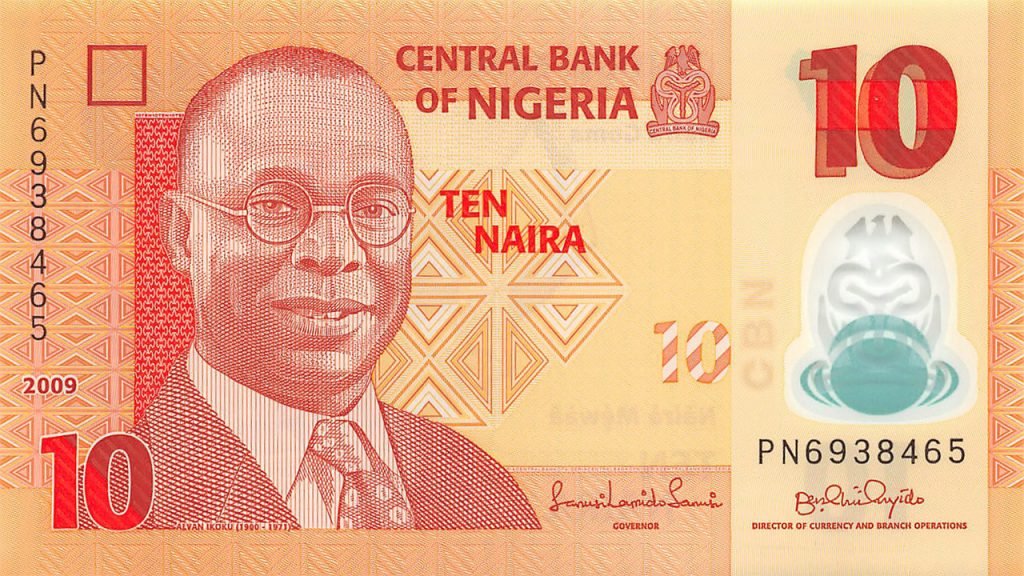 10. Many monuments and places are named after him. Chief among them is the Alvan Ikoku Federal College of Education, Owerri, Imo State, which was the first school to establish a full-fledged Igbo Language Department in Nigeria in 1975. And in reference to the title above, his face has adorned the 10 naira note since 1979.
If you liked this article, then please subscribe to our YouTube Channel for interesting historical videos and follow us on all our social media handles. Don't hesitate to as well share this article with your friends.
You can also get A Carnage before Dawn, a historical account of Nigeria's first coup d'état. E-book here. Paperback here.