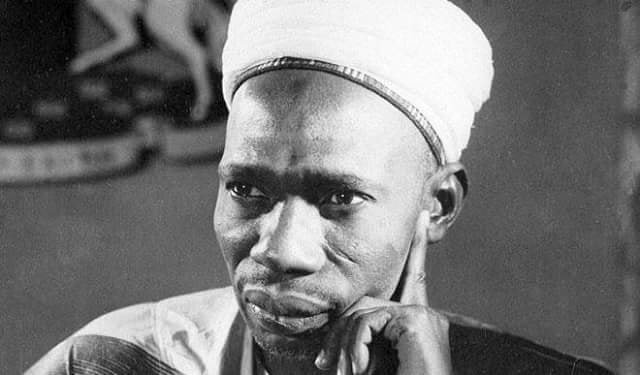 Sir Abubakar Tafawa Balewa (1912- January 15, 1966) was Nigeria's first Prime Minister. He was popularly known as "The Golden Voice of Africa". Tafawa Balewa took its name from two corrupted Fulani words: "Tafari" (Rock) and "Baleri" (Black). Thus, Balewa grew up with the nickname, "Black Rock."
Tafawa Balewa had very humble origins. His father was a slave who rose in service of the Madaki of Bauchi and became a district head.
Early Life and Education
Abubakar Tafawa Balewa was born in Tafawa Balewa, present-day, Bauchi State. He remains Nigeria's first and only Prime Minister. As a boy, he started his early education at the Koranic School in Bauchi and like most boys of his age, Balewa studied at the Barewa College for further education and subsequently acquired his teaching certificate. He returned to Bauchi to teach at the Bauchi Middle School.
In 1944, along with a few learned teachers from the North, Abubakar Tafawa Balewawas chosen to study abroad for a year at the University of London's Institute of Education, which today forms part of University College London. Upon returning to Nigeria, he became an Inspector of Schools for the colonial administration and later entered politics.
Abubakar Tafawa Balewa Political Journey
He was elected in 1946, to the colony's Northern House of Assembly, and to the Legislative Assembly in 1947. As a legislator, he was a vocal advocate of the rights of Northern Nigeria, and together with Alhaji Ahmadu Bello, who held the hereditary title of Sardauna of Sokoto, he founded the Northern People's Congress (NPC).
In the Northern Region's first elections in 1951, Sir Abubakar Tafawa Balewa won seats in the Region's House of Assembly and in the House of Representatives in Lagos, where he became a minister in the Central Council. In 1952, he became Nigeria's Minister of Works and in 1954, Minister of Transport and the senior minister and leader of the Northern People's Congress (NPC) in the House of Representatives.
Nigeria's First Prime Minister
In 1957, Sir Abubakar Tafawa Balewa became the first Prime Minister of Nigeria, a position he held until his death.
As Prime Minister, Tafawa Balewa developed a favourable reputation in international circles. He was considered a pro-Western leader but was very critical of South African racial policies and of French plans to test atomic devices in the Sahara.
His last public act in January 1966 was to convene a Commonwealth Conference in Lagos to discuss action against the white supremacist unilateral declaration of independence by Southern Rhodesia (now Zimbabwe).
Assassination and Death
In January 1966, a discontented segment of the army attempted a coup d'etat in which Tafawa Balewa was abducted and murdered.  The circumstances of his death still remain unresolved. His body was found at a roadside in Ifo, present-day Ogun State, six days after he had abducted by soldiers. Balewa was buried in Bauchi.
News of his assassination spurred violent riots throughout Northern Nigeria and ultimately led to the bloody counter-coup of July 1966.
Legacy
Throughout his career, Tafawa Balewa played a leading role in national policymaking. Nevertheless, he often seemed limited in his own personal power, because as the deputy leader of the NPC, he was answerable theoretically to Sir Ahmadu Bello, premier of the Northern Region and president of the NPC.
Some political observers have concluded that this relationship with Bello hindered Tafawa Balewa in handling the major crises which arose in the first years of Nigeria's independence. It was one of these crises, the Western Region elections of 1965, which led to chaos in the Western Region and was the immediate cause of the downfall of Tafawa Balewa's government.
Today, his portrait adorns the ₦5 note. The Abubakar Tafawa Balewa University, Bauchi in Bauchi State is named in his honour.
If you liked this article, then please subscribe to our YouTube Channel for interesting historical videos and follow us on all our social media handles. Don't hesitate to as well share this article with your friends.
You can also get A Carnage before Dawn, a historical account of Nigeria's first coup d'état. E-book here. Paperback here.