On his ascension to the presidency in 1999, Olusegun Obasanjo was already thinking about his second term in 2003, which was four years away. He was also concerned about the increasing ethnic and tribal fractures in Nigerian politics.
To Obasanjo, the Nigerian Armed Forces were very important for his tenure, and of course, the supply of crude oil to the international market, particularly to the United States of America.
Since the First Republic, ethnic divisions have defined the Nigerian political sphere and there is a constant struggle for power and control over the nation's oil wealth.
President Obasanjo then took a very important decision that would save Nigeria's democracy. That is the subject of this article.
Cleaning the Augean Stable
On Friday, June 11, 1999, Nigeria's newly elected Head-of-State, President Olusegun Obasanjo ordered the compulsory retirement of 93 senior military officers in the nation's armed forces.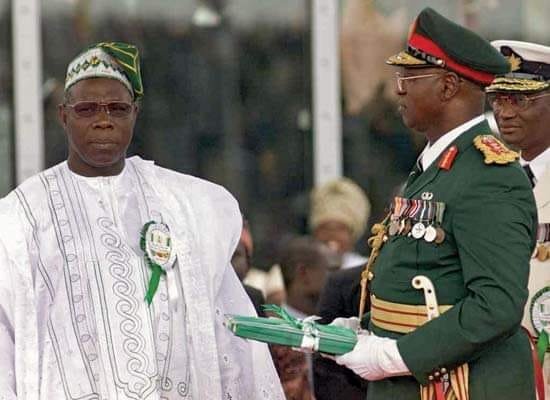 Obasanjo took this action less than two weeks after being sworn in as president on May 29, 1999. Notable military officers who were sacked by Obasanjo were Olagunsoye Oyinlola, and Buba Marwa, among others.
Many of Obasanjo's antagonists have argued that the president was on a revenge mission to nullify his opponents, especially the Northerners who were a majority in the Nigerian Armed Forces. On the other side, the president was said to have taken the action in order to pre-empt his opponents as the loyalty of the military to the president was vital to the nascent government of Obasanjo.
Among the 250 ethnic groups in Nigeria, only three groups – the Hausa-Fulani in the North, the Igbo people in the South-East, and the Yoruba in the South-West – take a chunk of the nation's population; a whopping 65%.
That aside, Nigeria has had a history of its own military coup d'états since its first in January 1966, and Obasanjo would have wanted to stem that by flushing out the bad eggs in the nation's armed forces.
Olusegun Obasanjo's Decision 
However, the real reason President Obasanjo sacked these officers was not known until 18 years later, in 2017, while celebrating his 80th birthday in Abuja.
Obasanjo remarked that the military he met then as president would have created more problems for the country and the democracy that ushered in the Fourth Republic would not have lasted to produce more presidents after him.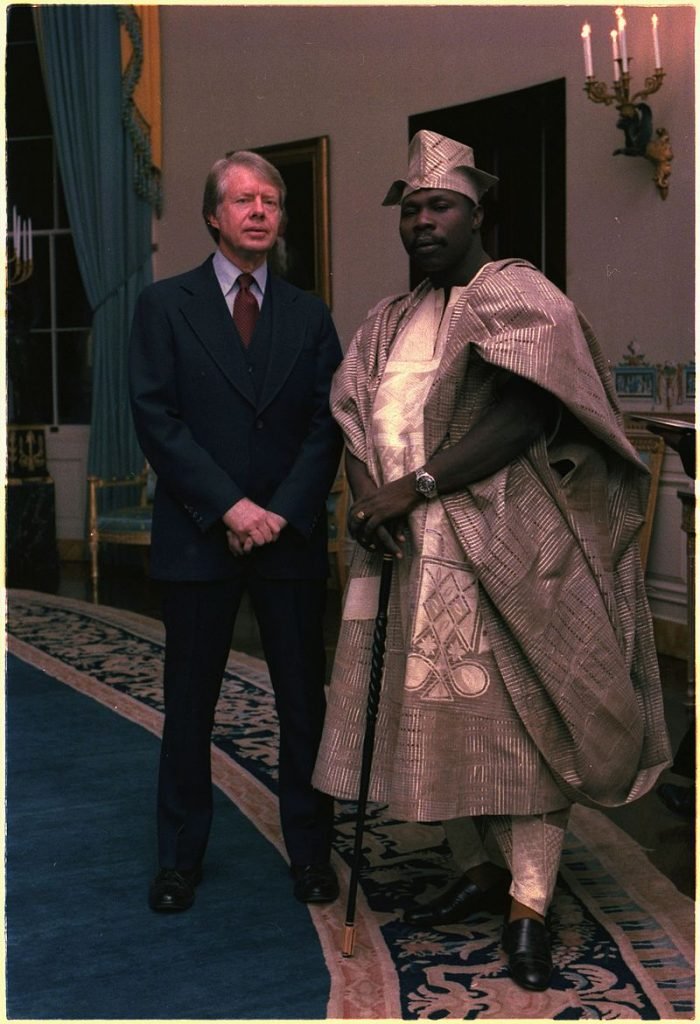 What Obasanjo was literally saying was that leaving this set of officers in office would have resulted in another military coup, thereby truncating the nation's young democracy.
To Obasanjo, a coup is treason only punishable by death if it fails. Nevertheless, it puts the plotter and his cronies in the State House if successful.
The former president who himself was a beneficiary of a coup asserted that the practice was destructive and destabilizing, even wasteful for the military itself in terms of finance and resources.
A military coup, according to Obasanjo, would undermine the institution in terms of discipline, good order, and military conduct.
So, when Olusegun Obasanjo assumed office as president, he asked the military to submit the list of every officer who had either participated in a coup or benefited from it through appointment to political offices as ministers or governors.
Oblivious of what the list was meant for, the military acceded to Obasanjo's request and quickly submitted the names – 93 in all.
Immediately, all the officers were given a six-hour notice of retirement on a Friday with a presidential order not to spend the night in uniform or in barracks, or else they would face the consequences.
The Survival of Democracy
On Monday, June 14, 1999, the service council then met to ratify the retirement of the affected officers. To Olusegun Obasanjo, an officer out of his uniform and the barracks is without power and influence, like a fish out of its water.
The president then went ahead to appoint Lieutenant-General Victor Malu (Army), Vice Admiral Victor Ombu (Navy) and Air Marshal Isaac Alfa (Air Force).
Thus, Obasanjo's action as commander-in-chief ensured the military's loyalty to the federal government and the survival of democracy in the country, even to this day.
Olusegun Obasanjo: A Brief Profile
After General Sani Abacha's death in 1998, Obasanjo regained his freedom and ran in the 1999 democratic presidential election, which he won. His victory ended a 16-year military dictatorship. As president, he created the Economic and Financial Crimes Commission (EFCC) and the Independent Corrupt Practices Commission (ICPC) to combat corruption. He introduced the Global System for Mobile Communication (GSM) as part of his goal to develop the country, which improved communication in Nigeria. He also obtained debt forgiveness from the Paris and London clubs.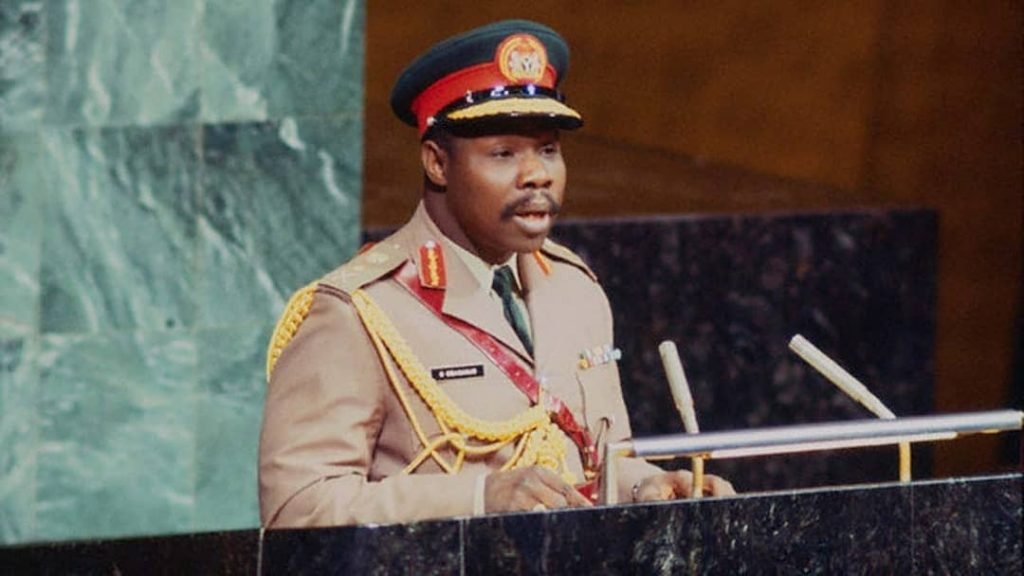 President Olusegun Obasanjo is also well-known for his ability to write. He is the author of several books, including I See Hope (2002), Years of Reconstruction (2007), Hope for Africa (1993), Standing Tall (2005), My Watch (2014), My Watch Volume 1: Early Life and Military, (2015), My Watch Volume 2: Now and Then (2015), Making Africa Work: A Handbook (2017), and many more. He also writes open letters on a regular basis, addressing important issues such as government inadequacies and the need for infrastructure development, among others.
Former President Olusegun Obasanjo has received numerous awards as a renowned elder statesman and a widely recognised personality. National Achievement Award, Africa America Institute (1999), Lifetime Achievement Award, African Telecom Hall of Fame Award (2010), Father of the Nation, National Youth Council of Nigeria (2019), and others are among the notable awards.
"The task of the leader is to get their people from where they are to where they have not been," Henry Kissinger once said.
Despite the fact that President Olusegun Obasanjo was embroiled in a number of controversies, his impact on Nigeria's development is palpable and widely acknowledged by Nigerians.
We always have more stories to tell. So, make sure you are subscribed to our YouTube Channel and have pressed the bell button to receive notifications for interesting historical videos. Also, don't hesitate to follow us on all our social media handles and to as well share this article with your friends.
Feel free to join our YouTube membership to enjoy awesome perks. More details here…
Sources
Africa Confidential. (2001, May 4). Exit top brass. Africa Confidential. Retrieved from https://www.africa-confidential.com/article-preview/id/470/Exit_top_brass
Alogba, S. (2020, September 1). August 2020 Personality of the Month: Olusegun Obasanjo. Fatherland Gazette. Retrieved from https://fatherlandgazette.wordpress.com/2020/09/01/august-2020-personality-of-the-month-olusegun-obasanjo/
The New Humanitarian (2003, June 9). Obasanjo appoints new military commanders. The New Humanitarian. Retrieved from https://www.thenewhumanitarian.org/report/44214/nigeria-obasanjo-appoints-new-military-commanders