Dr Nnamdi Azikiwe, Chief Obafemi Awolowo, Sir Ahmadu Bello, and Sir Abubakar Tafawa Balewa are commonly mentioned when Nigerians discuss their founding fathers. Modern Nigeria existed before these four individuals were born.
In fact, when the Southern and Northern Provinces of Nigeria merged in 1914 to form the British Colony of Nigeria, Azikiwe was nine years old, Awolowo and Bello were four years old, and Balewa was a one-year-old infant.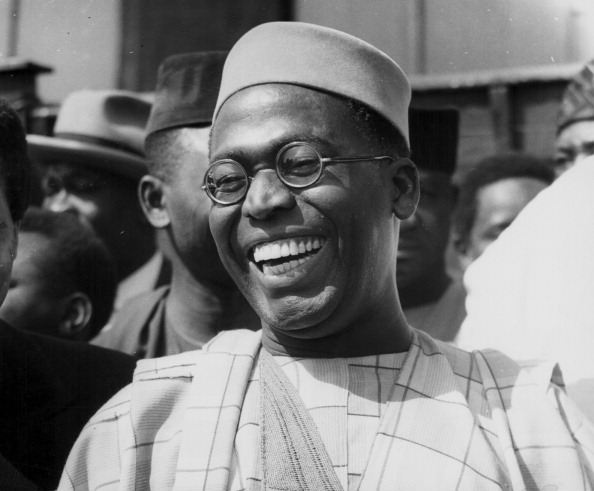 So, why are these men referred to as the founding fathers of Nigeria? Are they really founding fathers in the first place? But before we look into whether they are founding fathers or not, let us take a look at the formation of modern Nigeria. You can watch the video on the founding fathers of Nigeria here.
The Formation of Modern Nigeria
On November 23, 1851, at Windsor Castle, Bishop Samuel Ajayi Crowther, one of Nigeria's founding fathers, persuaded Queen Victoria and her husband Prince Albert that Lagos must be bombarded, and thus Modern Nigeria was born.
But, why did Crowther convince the queen to bombard Lagos?
Ajayi, his mother, and his sister were kidnapped by Fulani slave raiders in the early hours of the morning in 1821 when they invaded his town of Osogun, 140 kilometres from the Lagos coast. After being removed from his family, Ajayi was traded for a horse.
A year later, Ajayi became ill and attempted suicide after learning that his new owner planned to exploit him by transporting him to Little Popo, a thriving high-paying Portuguese slave market that was a key outlet for slaves from the Oyo Empire. In modern-day Togo, Little Popo is known as Aného.
Fearing that Ajayi's suicide attempt would succeed before the next slave sale, his owner immediately switched him for a bottle of English wine and some tobacco leaves. He was bought in Ijebu and transported to Lagos, where he was sold to the Portuguese slave ship Esperenza Feliz (Free Spirit).
As the ship proceeded towards America, he lost hope and prepared for death.
Samuel Ajayi Crowther
However, on April 7, 1822, the HMS Myrmidon, captained by Sir Henry Leeke of the Royal Navy's anti-slavery squadron, did attack the Portuguese slave ship in a shootout. Ajayi, the 13-year-old boy captive, and some other captives were rescued and transported to the British settlement in Freetown (now the capital of Sierra Leone).
The British started the policy of relocating slaves to Freetown because, earlier on, when captives were handed over to Oba Adele, Eshinlokun, Ghezo, or any other monarchy along the coastlines of the Bight of Benin, they were resold into slavery after the British seamen returned to their ships.
The Church Missionary Society, CMS, which ran the Freetown settlement, taught Ajayi to read and write, enrolled him at Fourah Bay College, and sent him to England to further his education. He was fluent in Latin, Greek, and Hebrew, as well as a variety of West African languages.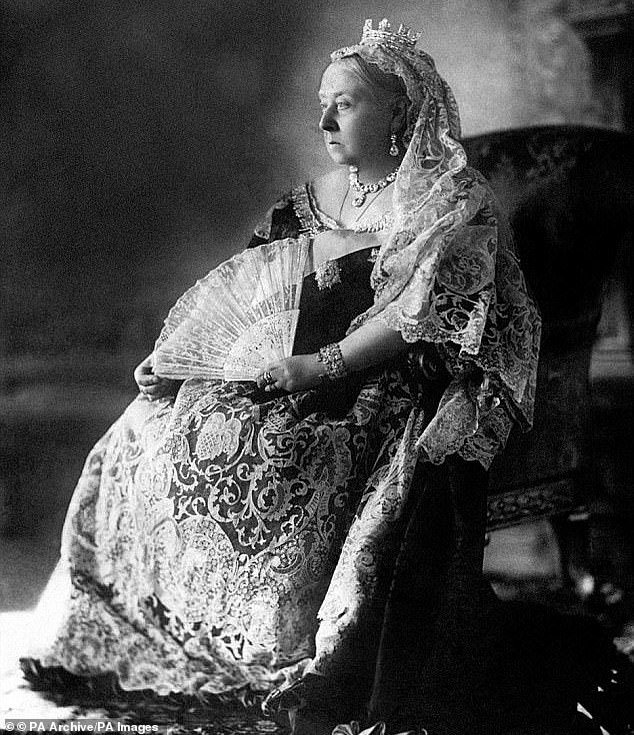 Ajayi's public talks drew large crowds all over Britain because he was a compelling personality, a highly educated black man, an ex-slave, and an established writer. Later, he received an honorary doctorate from Oxford University.
Sir Henry Leeke, the captain of the ship that saved Ajayi from slavery in 1822, travelled over to see Ajayi, now Samuel Ajayi Crowther, become the first black Bishop inducted into the Anglican Church on June 29, 1864, in Canterbury Cathedral. Lady Weeks, his English alphabet teacher, was also present. It was a heartbreaking reunion.
Being invited to meet the Queen was the highest honour a visitor could receive in 19th-century England. Crowther was invited to Windsor Castle with Lord Russell on November 18, 1851, when he met Prince Albert and his wife, Queen Victoria. Ajayi described his enslavement, the atrocities he endured, and the state of slavery in Lagos as of 1851.
When Queen Victoria inquired on what she should do about the slavery problem on the West African coast, Ajayi Crowther replied, "Seize Lagos by fire by force."
Slavery in 19th-Century Lagos
Since Ado and Asipa, Akinsemoyin, Ologun Kutere, Eshinlokun, Akitoye, and Kosoko were the most active slave merchants in Lagos, transporting more Africans to the Americas than any other king. By 1840, Lagos' population had exploded, and half of the people were either domestic slaves or slaves on the verge of being exported. Males were processed for export, while females were mainly domestic slaves. Crowther was separated from his mother and sisters and sent to a different market as a result of this.
And the proceeds from the slave trade continued to flow in. Slave money was used to buy the 25 guns that line Lagos Island leading to the King's palace.
Slave money was used to purchase velvet clothing, royal umbrellas, caps, and elegant robes worn by Obas and chiefs to command respect and adoration among their people. Oba Kosoko, in fact, performed something that no one else had ever done before. He acquired back slaves from Bahia, Brazil, because he required their carpentry, masonry, and coopering talents to build Brazilian-style buildings and manufacture European products in Lagos.
Captain James Pinson Labulo Davies
On the HMS Bloodhound, the leading ship of the British Royal Navy that was sent to bombard Lagos, was Captain Labulo Davies. Davies was born in Freetown, Sierra Leone, on August 14, 1828, to former Yoruba slaves who had been rescued and resettled by the British. His mother was from Ogbomoso and his father was from Abeokuta.
After what the Africans had done to them, Davies' parents refused to agree that Africans should be left to their customs and ways of life. As a result, their son enlisted in the Royal Navy as a naval cadet in 1849 and eventually started his own shipping company when he retired. He became a point of contact for numerous European trading companies in West Africa due to his trustworthiness. Captain Davies grew rich and prospered.
Captain Labulo Davies, another of Nigeria's founding fathers, was the wealthiest man on the West African coast for 30 years. Davies owned merchant ships running the Lokoja, Lagos, Freetown to Plymouth, Portsmouth, Brighton, and Liverpool route at a period when millions of his fellow Africans had never seen a ship before, and those who had assumed ships belonged to the white man.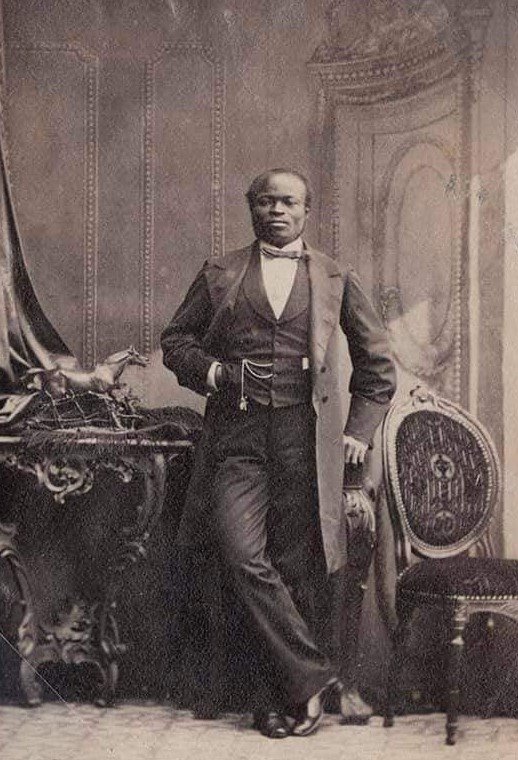 Captain Labulo Davies also sponsored Thomas Babington Macaulay's plan to establish the first secondary school in Nigeria, the CMS Grammar School, Lagos. Babington Macaulay was Samuel Ajayi Crowther's son-in-law and Herbert Macaulay's father. He was also related to Dr Nnamdi Azikiwe and Stella Ameyo Adadevoh, the Nigerian doctors who discovered the Ebola virus in 2014.
The word of Davies' accomplishments and his rapid rise to prominence in West Africa reached Queen Victoria at Buckingham Palace in no time.
The queen then persuaded Aina Sarah Forbes Bonetta, her goddaughter, to marry Captain Labulo Davies. The captain was 33 years old, while Aina was only 17 years old.
How did Aina get to become Queen Victoria's goddaughter?
Aina Sarah Forbes Bonetta
With the collapse of the Oyo Empire in the early 19th century, many vassal kingdoms broke away from the empire. One of them was the Kingdom of Dahomey. The kingdom rose rapidly to become an important military power subduing neighbouring towns and villages in West Africa. In their conquest, men, women. and children were taken as slaves. Some were sold and others were killed for religious practices.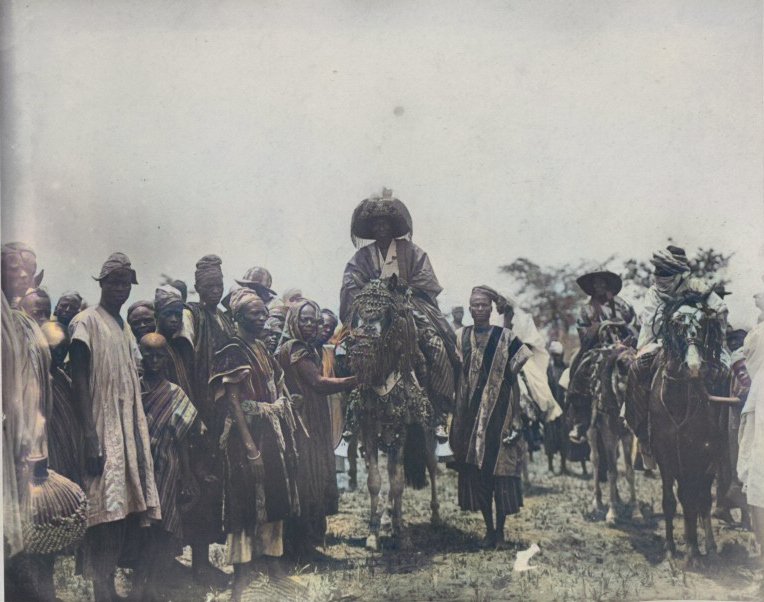 As a result, Port Novo, Ouidah, and Popo became important slave-trading ports for Dahomey.
However, when the British actively started their anti-slavery campaign in the middle of the 19th century, The British sent Captain Frederick Forbes to meet and persuade Ghezo, the King of Dahomey, to stop his slavery business. Forbes encouraged Ghezo to trade agricultural products like cotton, palm kernel, and the like as a key source of income. This was around the year 1849.
At the meeting, some slaves were about to be executed for religious rituals. One of them was Aina, a seven-year-old girl whose parents had been killed, a year before in 1848, by Ghezo's army when they invaded their village, Oke-Odan in Egbado and took her as a slave. Forbes did everything in his power to persuade Ghezo to release the little girl to him. But the adamant king refused.
However, when Captain Forbes called Ghezo the king of the blacks and that Aina should be a present to the queen of the whites, Ghezo seemed interested.
Of course, Ghezo was not the king of the blacks neither was Victoria the queen of the whites. But he was flattered enough to be equalled to the queen of England and had hoped this would attract him more respect and more power, especially from his superiors, Alaafin Atiba of Oyo and Oba Osemwende and Adolo of Benin. Thus, Ghezo released Aina to Commander Forbes who took her to England.
On November 9, 1850, Aina arrived at Windsor Castle where she met the Queen, who never knew Forbes nor asked him to bring back a black girl. However, Queen Victoria adopted Aina and sent her for royal training. Not only did Aina impress the Queen with her charm, intelligence, and friendliness, but she also impressed the whole of Britain.
Several artists and photographers came to capture Aina since she spoke English with a British royal accent. Even ambassadors who came to the Palace to see the royal family noticed Princess Aina and wrote about her. Aina's presence and conduct in Buckingham demonstrated that black people were not, after all, second-class citizens.
The Queen, who had organized the marriages of all six of her children, had also arranged Aina's marriage to Captain Davies, knowing that she would be in good hands. On August 14, 1862, the couple married at St. Nicholas Church in Brighton. The grandiose ceremony, which was the talk of the country, was paid for by the Queen. And when they both settled in Lagos, they continued the civilisational process by establishing schools, educating the people, and opposing slavery.
Aina Davies corresponded with the Queen on a regular basis, and the Queen gave her gifts and asked her to family occasions in London. In reality, Aina and Bishop Samuel Ajayi Crowther were the only Lagos natives the British Royal Navy had standing instructions to evacuate in the event of a Lagos rebellion. Victoria Matilda Davies, her first child, was named after Queen Victoria, who was also her godmother.
Herbert Macaulay
Apart from Captain Labulo Davies, another of Nigeria's founding fathers was Olayinka Hebert Macaulay who has been referred to as the Father of Nigerian nationalism.
Although Macaulay, one of Nigeria's founding fathers, was a critic of the British colonial government, he never called for them to leave Nigeria. As a matter of fact, Macaulay swore allegiance to the British crown even to his last breath on May 7, 1946.
Some notable people or founding fathers who helped shape the history of modern Nigeria include Dr Henry Carr, the first African Inspector of Education and later, the first African Resident of the Lagos Colony; John Otunba Payne, the first African Registrar of Lagos Supreme Court, who prepared a local handbook in 1877 for the use of foreign judges.
Other founding fathers were Dr J.K Randle, Dr C.C Adeniyi Jones, Dr J.A Caulcrick, Candido da Rocha, Adeyemo Alakija and Kitoye Ajasa.
Founding Fathers of Nigeria
So, why are Nnamdi Azikiwe, Obafemi Awolowo, and Ahmadu Bello referred to as Nigeria's founding fathers?
Nnamdi Azikiwe entered the national limelight when, on November 22, 1937, he published the first edition of his popular newspaper, The West African Pilot.
However, the first time Azikiwe, Awolowo, and Bello met together was on Friday, June 19, 1953. Anthony Enahoro's motion for independence and the consequent resignation of all federal ministers of the Action Group party caused a constitutional crisis in Nigeria. Thereafter, Oliver Lyttleton, the secretary of state for colonies, tried to save the country's state of affairs by inviting the main actors to a constitutional conference in London which led to the Lyttleton Constitution in 1954.
Azikiwe and Awolowo refused the terms and conditions of this constitution but Bello was fine with them. However, the Governor-General of Nigeria, John Macpherson invited Azikiwe, Awolowo, and Bello together in his office to jointly fashion new terms and conditions.
After the meeting ended at 10:10 p.m., Macpherson presented the three politicians to the media. The next day, the Daily Times dubbed them "The Big Three".
Since then, the appellation that they were Nigeria's founding fathers stuck – because their tribes and their parties were the largest and it also offered an inclusive impression that all the regions had a say in the formation of Nigeria. This is far from the truth. They were not the founding fathers of Nigeria.
If you liked this article (Who are the Real Founding Fathers of Nigeria?), then subscribe to our YouTube Channel for interesting historical videos and follow us on all our social media handles. Don't hesitate to as well share this article with your friends.
You can also get A Carnage before Dawn, a historical account of Nigeria's first coup d'état. E-book here. Paperback here.
You can also get Ayomide Akinbode's latest historical novels on Amazon, Rovingheights, and Okadabooks.
Sources
Awoyokun, D. (2014, December 9). Lagos, Slave Trade and the Founding Fathers. Premium Times Opinion. Retrieved from https://opinion.premiumtimesng.com/2014/12/08/lagos-slave-trade-founding-fathers-damola-awoyokun/
Ugobude, F. (2019, May 10). Sarah Bonetta: The Yoruba Slave Who Became Queen Victoria's Goddaughter. Guardian Life. https://guardian.ng/life/sarah-bonnetta-the-yoruba-slave-who-became-queen-victorias-goddaughter/