In our previous article, we told you how Nigeria's First Republic Fell on January 15, 1966. You can check out the full story here.
In this article, we bring to your reading pleasure the events that led to the fall of Nigeria's Second Republic on December 31, 1983.
The Return to Democracy
The elections of 1979 saw Alhaji Shehu Shagari emerge as the first Executive President of Nigeria and the only one of Nigeria's Second Republic. There were great expectations as oil prices were on the high side and revenues were on the increase.
During Shagari's tenure, the country practised a multiparty democracy. Five parties which existed as of then were the National Party of Nigeria (NPN), Unity Party of Nigeria (UPN), Nigeria's People Party (NPP), Great Nigeria People's Party (GNPP), and the Peoples Redemption Party (PRP).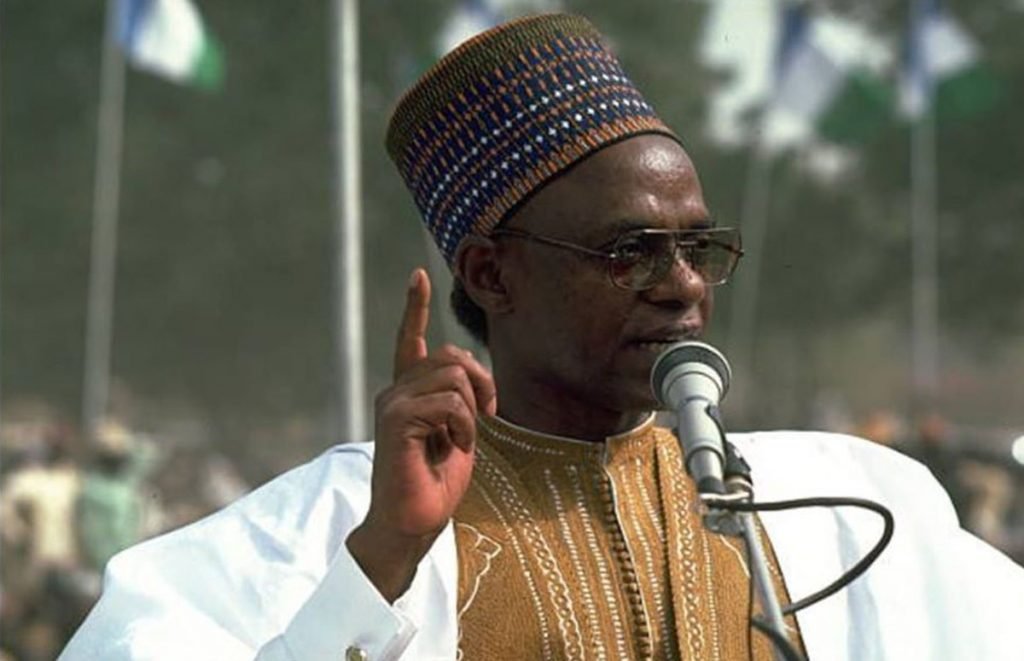 The NPN, which won the presidency, was the dominant party while the other parties controlled some states.
Nigeria had 19 states with a Governor and a deputy overseeing the affairs of the state, including the local governments.
The Second Republic faced a lot of troubles. There were the teachers' strike of 1981, the crash in oil prices, and the Maitatsine riots in Kano, Kaduna, Maiduguri, and other major cities in Northern Nigeria.
Government spending which ought to have been reduced, seeing as the country was now in recession due to the fall in oil prices, increased like never before and funds were highly mismanaged. This era saw Nigeria's debt rose from ₦3.3 billion in 1978 to ₦14.7 billion in 1982.
Shagari's ministers were also assumed to be highly corrupt. For example, his transport minister, Umaru Dikko, was alleged to have misappropriated over ₦4 billion meant for rice importation. Dikko was also said to have made a statement that nobody was suffering in Nigeria and challenged anyone to produce a poor man in Nigeria picking trash as the poor did in America.
Arson was also committed on public buildings to destroy evidence of corruption and looting.
The 1983 general elections were marked by excessive electoral malpractices and rigging. The ruling party was aggressive in their ambition to retain power.
Although Shagari won the election and promised to deal with corruption in his second term, it only lasted for 3 months before his government was overthrown.
The Emergence of Nigeria's Second Republic
Nigeria's Second Republic has been described as being 'prebendal'. This means it was a political era where elected officials and politicians felt they have a right to a share of government revenues, using the nation's coffers with reckless abandon to benefit themselves and their supporters.
The downturn of Nigeria began during this period. Prior to this, former military Head of State, General Olusegun Obasanjo had already laid the groundwork for bringing in a civilian government.
Obasanjo, in a national broadcast, had earlier warned that his regime was committed to bringing about an elected government in 1979 through a peaceful process of free and fair elections.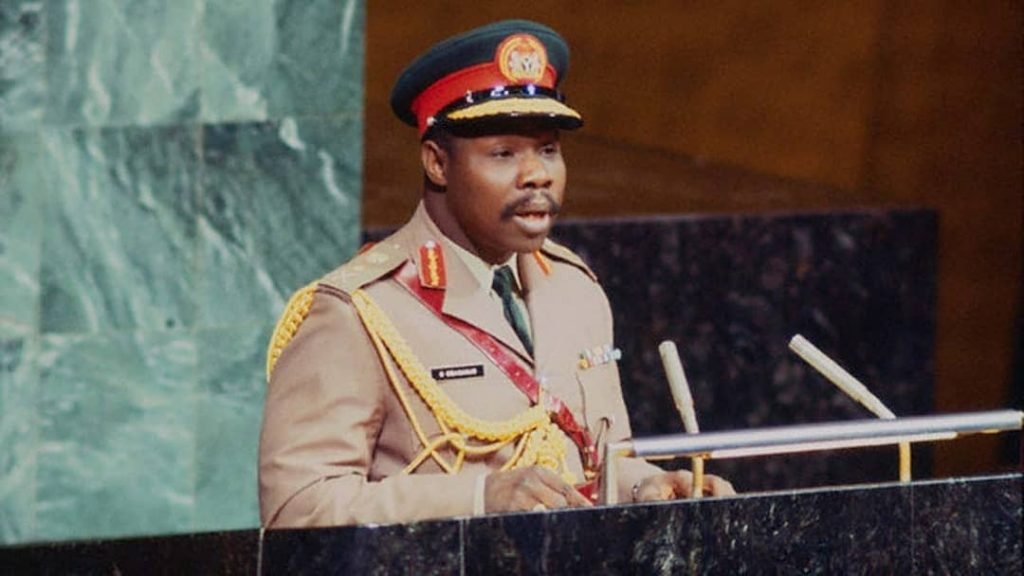 The 50-man Constitution Drafting Committee earlier inaugurated by Murtala Muhammed submitted its report on September 14, 1976, after drafting a new constitution that modelled the American system.
Also, a 24-member Federal Electoral Commission (FEDECO) was formed in October of the same year headed by Chief Michael Ani. Obasanjo inaugurated the electoral body in November 1976 and it became legal in May 1979.
The newly drafted constitution was published on September 21, 1978, leading to the lifting of the ban on political activity.
As provided by the constitution, five political parties were formally registered to participate and contest in the 1979 elections and Shehu Shagari of the NPN won the presidential election.
What led to the Fall of Nigeria's Second Republic?
Nevertheless, Nigeria's Second Republic still fell. Some of the factors that were responsible for the fall are as follows:
Shagari's government provided a conducive atmosphere for fund mismanagement even in the face of economic recession. There was no accountability; contract sums were inflated, and illegal dealings were done with foreign exchange. Forgery, fraud and embezzlement were the order of the day.
To save the country from this financial downturn, borrowing, both internally and externally, became the perceived solution which incurred a high debt for the nation.
The State Governors of Nigeria's Second Republic were culpable as well, as funds fraudulently left the country's coffers into private purses, and vital documents that could expose such acts were consumed by unexplainable fires in government buildings.
Also, the political class at will violated the constitution. The executive branch of the government took decisions outside the constitution and the legislative arm that ought to put the Executive in check and ensured good governance was lacking in its duties.
The politicians were oblivious to the sufferings of the masses and were only interested in their personal aggrandizement.
Farming, manufacturing, and assembling of vehicles took a backseat as oil money was flowing like milk and honey. Thus, when the oil prices went down suddenly, Nigeria was not prepared.
Unemployment was another factor that led to the fall of Nigeria's Second Republic. Due to unemployment, armed robbery and thuggery were rife in the country.
On January 17, 1983, Shagari ordered the expulsion of some undocumented West African immigrants from the country. These immigrants, about 2,000,000 people, most of them Ghanaians, were deported from Nigeria on February 2, 1983. This action led to the popular phrase Ghana Must Go.
However, this did not curb unemployment as idle, unemployed youths were used as instruments of violence during the 1983 elections (the last of Nigeria's Second Republic).
Those who were employed were being owed salaries, health services were poorly funded and managed, and the educational institutions were in shambles.
Also, about 1000 followers of an Islamic cult, Maitatsine, who had rampaged the North for three successive years, attacking religious rivals were granted amnesty by President Shehu Shagari. This move was highly criticised by his enemies.
The Army's confidence in the competence of Shagari as the Commander-in-Chief began to wane and it contributed to the successful military takeover on December 31, 1983.
The final nail to the coffin of Nigeria's Second Republic was the massive rigging that characterised the 1983 elections four months before Shagari was booted out. This led to disputes in different parts of the country as no party was innocent of this affair. Ballot boxes were unduly stuffed, underaged voting was condoned, and election results were outrightly falsified.
Even the FEDECO, which was the electoral body in charge of elections during Nigeria's Second Republic, was not left out of the mayhem which occurred in different states over the announcements of winners. There were back and forth court cases challenging the results and properties and lives were lost in the process.
The Military Returns
A military intervention would eventually bring an abrupt end to Nigeria's Second Republic on December 31, 1983. Brigadier Sani Abacha's radio broadcast announcing the takeover was preceded by the martial music Nigerians had been accustomed to.
The fall of Nigeria's Second Republic was not really a surprise to anyone as it was a long time coming. There was discontent among the people so they welcomed the change with open arms despite Shagari's promise at his second term inauguration to right all the wrongs of his first tenure in office.
On the one hand, Shagari was a peace-loving, decent individual who had the people's interests at heart but on the other hand, he was not firm enough to curb the excesses of his people in government. His gentle nature was taken advantage of.
The political class can be said to have learnt nothing from the fall of Nigeria's First Republic. So, the same mistakes were made in Nigeria's Second Republic that led to its collapse.
On January 1, 1984, Major-General Muhammadu Buhari made his maiden broadcast as the Head of State while Brigadier Tunde Idiagbon became his de facto deputy.
The economic problems that had plagued Nigeria's Second Republic under Shagari continued under Buhari who instituted restrictions on the press, political freedoms, and trade unionists.
Nigerians initially welcomed Buhari's efforts at fighting corruption and improving societal values but the repressive measures used by his regime along with the unending economic troubles led to discontent among the people.
After a year and eight months in office, even his military colleagues who helped him to snatch power from Shagari (and ended Nigeria's Second Republic) were fed up with him, and his government was overthrown by his Chief of Army Staff, Major-General Ibrahim Babangida on August 27, 1985.
After spending eight years in office, Babangida would go on to announce a transition process that would lead to the creation of Nigeria's Third Republic which was a stillbirth.
You can check out the full story in our next article.
We always have more stories to tell. So, make sure you are subscribed to our YouTube Channel and have pressed the bell button to receive notifications for interesting historical videos. Also, don't hesitate to follow us on all our social media handles and to as well share this article with your friends.
Feel free to join our YouTube membership to enjoy awesome perks. More details here…
Sources
Aresa, F. (January 8, 2019). Shagari Overthrow by Buhari was Celebrated. Ripples Nigeria. Retrieved from https://www.ripplesnigeria.com/shagari-overthrow-by-buhari-was-celebrated/?amp
Dagem, D. (1988). The Origin of Political Instability in Nigeria: The Case of the First and Second Republic. The Ohio State University. U.M.I. Ann Arbor, Michigan. U.S.A.
Ediagbonya, M. and Aluko, Y. (December 22, 2021). The Fall of the Second Republic of Nigeria, 1979 – 1983: A Lesson for the Future. International Journal of Scientific Research and Engineering Development. Vol 3(2).
Lewis, P. (2006). The Dysfunctional State of Nigeria. Short of the Goal: US Policy and Poorly Performing States, Washington DC: Centre for Global Development. p 83-116.
Nwaubani, A. (January 15, 2020). Remembering Nigeria's Biafra War that Many Prefer to Forget. BBC News. Retrieved from https://www.bbc.com/news/world-africa-51094093.amp
Olawale, G. (August 6, 2017). Why We Overthrew Gowon – Obasanjo. Vanguard Newspaper. Retrieved from https://www.vanguardngr.com/2017/08/why-we-overthrew-gowon-obasanjo/amp/
Ugwuja, A., Obiakor, N. and Ejidike, B. (2014). 'Two of a Kind': A Comparative Historical Appraisal of Nigeria's Political Leadership Class in the Second Republic and since 1999. Journal of Social Science and Public Affairs. Vol 4 (2). p 57-87