On the eve of the Saint Valentine's Day preparation in 1976, Nigeria's 3rd military Head-of-State, General Murtala Muhammed was assassinated on what happened to be his 200th day in office. He was only 37. Muhammed was a man of many controversies but there is no denying that he was "detribalised", authentic, eager, bold, popular, stubborn, incorrigible, vindictive, and most of all very religious. He was a patriot who truly loved his country even if many of his policies were misplaced, misconceived, and misconstrued.
Friday the 13th, of the year 1976, was just like any other day in post-civil-war Nigeria. Lovers in the Federal Capital Territory of Lagos were finalising plans on how to surprise their loved ones. Lagos was awake to the crows of the roosters and in Ikoyi, the unofficial residence of the Head-of-State, the 37-year-old General summoned his driver, orderly, and Aide-de-Camp (ADC). It was time for the business of the day. Without an inkling of anything ominous, he hopped into his official car, a black Mercedes Benz limousine and the driver proceeded along the normal route for the Dodan Barracks.
While at a traffic stop on his way to the office, a group of dissident soldiers who were dissatisfied with the direction of the government sprayed the car with bullets while killing all its occupants.
Lagosians praising their wonderful leader just minutes ago fled the scene for their dear lives with their hearts in their mouths. Drivers abandoned their vehicles, women grabbed their children, lovers tore apart and they all scurried to safety like a horrified Thompson's gazelle evading a cheetah. There was chaos. Schools were quickly shut down as parents dashed to them to pick their wards. Anarchy loomed as the nation tipped to a precipice. It was a Black Friday not of discounted online shopping but of the gruesome murder of Nigeria's most popular leader who exited the military-political scene, in the same manner, he entered it; in a shower of bullets.
I was not born then but my parents, especially my father, told me many stories of Murtala Muhammed and would even sing songs composed for him after his death by Ayinla Omowura and co.
Therefore, I have found it incumbent upon me to adumbrate some interesting facts you might not know about the man, Murtala Muhammed who was struck down by his fellow soldiers in the primetime of the day at the primetime of his life.
Let's roll……….
Early Life, Education and Career
1. Murtala Muhammed was born Murtala Rufai Mohammed on Tuesday, November 8, 1938, to Risqua Mohammed and Uwani Ramatu in the Kurawa quarters of the ancient city of Kano. He was the second child of 8 children. At first, he was referred to as Murtala Kurawa but later became known by the name we know him today – Murtala Muhammed. When he became Head-of-State, he changed the Rufai to his mother's name Ramatu or in full Ramatallah (Mercy of God) and became known as Murtala Ramat Muhammed.
2. Muhammed had his primary education at the Cikin Gida Primary School and the Gidan Makama Primary School all in Kano between the years 1944 to 1952. He also attended evening classes in Koranic education which were evident later in his military career.
3. On January 26, 1952, Murtala Muhammed became the 941st student admitted to the famous Barewa College (formerly Government College), Zaria and graduated five years later in 1957 obtaining his Senior Secondary School Certificate. His predecessor, General Yakubu Cinwa Gowon was his senior in the same school as General Shuwa Mohammed, shot dead in his home by gunmen in Maiduguri in 2012, was one of his classmates who would go on to be a prominent figure during the Nigerian Civil War.
4. In 1958, he was admitted to the Regular Officers Special Training School (now Ghana Military Academy) in Teshie, Ghana where he was taught, along with Benjamin Maja Adekunle "The Black Scorpion", by erstwhile Biafran Warlord and Oxford University-educated officer, Chukwuemeka Odumegwu Ojukwu, an intelligent man of uncommon brilliance, on infantry tactics and military laws. Both men would later fight their teacher, 10 years later, in a bloody civil war.
5. In 1959, as it was required of all cadets from all over British West Africa, Murtala Muhammed proceeded to the Royal Military Academy in Sandhurst, England for course completion and commissioning when he became a Second-Lieutenant in 1961.
6. In 1962, Muhammed served as a member of the Nigerian-led United Nations Peacekeeping Force in the Congo which was commanded by Brigadier-General (at that time) Johnson Thomas Umunakwe Aguiyi-Ironsi, Nigeria's first military Head-of-State.
7. On his return from Congo, he was ADC to the Administrator of the Western Region, Dr Moses Majekodunmi, who had been appointed by Prime Minister Sir Abubakar Tafawa Balewa in the wake of Operation Wet-ie, a political crisis which bedevilled the old Western Region where the regional government was suspended after a state of emergency had been declared by the Federal Government.
8. In 1963, Murtala Muhammed joined the Army's Signal Corps as he was appointed Officer-in-Chief of the First Brigade Signal Troops in Kaduna. Later that year, he attended further training at the Catterick School of Signals also in England for advanced signals course in telecommunications.
9. In 1964, he was promoted to the rank of Major and appointed Officer Commanding 1 Signal Squadron in Apapa, Lagos.
Love, Marriage, and Family
10. In 1961, as a Second-Lieutenant, Murtala Muhammed met his future wife, Hafsat Ajoke, a Yoruba woman who was studying at the School of Dental Hygiene in Lagos. His cousin had introduced them to each other. It was love at first glance and when they met again in Kaduna two years later in 1963, the 24-year-old Captain proposed to her and they got married.
In 1966, when Chief Obafemi Awolowo was released from prison in Calabar and flown to Lagos, it was a young Major Murtala Muhammed who volunteered to drive him to his hometown, Ikenne.
11. Their marriage was blessed with six children, two boys, and four girls; Aishat (1965) a lawyer, Zakari (1966-1994), shot and killed in 1994 in unclear circumstances, Fatimah (1967), horticulturist cum accountant, Risqua Abba (1969), only surviving son and was Senior Special Assistant to President Olusegun Obasanjo on Privatisation in the Fourth Republic, Zeliha (1972), Economist cum Real Estate agent, and Jumai (1975) an Economist as well.
12. Muhammed's uncle, Alhaji Inua Wada was the Minister of Defence (State) during the Tafawa Balewa-led First Republic. His uncle, mother, wife, and children all survived him.
1966 Coup and Counter-Coup
13. When Nigeria's first military coup, which killed top senior military officers and Nigeria's leading politicians, was carried out on January 15, 1966, by Majors Emmanuel Ifeajuna, Kaduna Nzeogwu, and co., Muhammed was still in Lagos. With some angry Northern soldiers, they decided to conduct their own investigations and tortured and interrogated soldiers who had not been in the barracks during the coup.
14. After Nzeogwu surrendered to Head-of-State Aguiyi-Ironsi, Muhammed was one of the soldiers who arrested him when he eventually arrived in Lagos from Kaduna.
15. In a bid to quell outrage from Northern soldiers, Head-of-State Aguiyi-Ironsi appointed them to senior sensitive posts. Aguiyi-Ironsi promoted Muhammed to Lieutenant-Colonel and appointed him Nigeria Army's Inspector of Signals. A position that would prove strategic in the counter-coup six months later.
16. Despite his new rank, Muhammed was not happy and did not hide his disdain of the Igbos or Aguiyi-Ironsi that he once referred to the Head-of-State as a "fool" and made it clear he would avenge the deaths of his northern colleagues.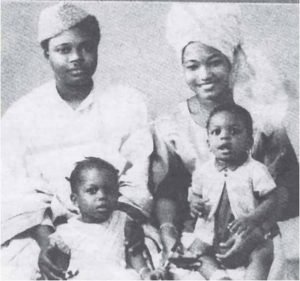 17. As Inspector of Signals, Northern soldiers met at Muhammed's house in Lagos to plan for the July counter-coup. Muhammed would also pick up co-conspirators in his car at an arranged rendezvous and drive them around without stopping why they plotted.
18. Murtala Muhammed was Nigeria's second secessionist after Major Isaac Adaka Boro (1938-1968), the Ijaw rebel leader who declared the Republic of Niger Delta in February 1966. He was the leader of the July coup whose intention was to break the Northern Region out of Nigeria. Hence the code name for their coup was "Araba" a Hausa word which means "let's separate".
19. Though caught unawares and not in their original plan, the counter-coup began in Abeokuta on the night of July 28, 1966, till the morning of July 29, 1966. Muhammed coordinated events from Lagos and with a team of soldiers hijacked aeroplanes from the International Airport, Ikeja, in order to transport northern families back to the North in anticipation of the North's exit from Nigeria.
20. 27-year-old Lieutenant-Colonel Murtala Muhammed was the inspiration behind the July 29, 1966, countercoup which saw the abduction, torture, and deaths of the Head-of-State, Major-General Johnson T.U Aguiyi-Ironsi, Military Governor of the Western Region, Lieutenant-Colonel Francis Adekunle Fajuyi and many officers and soldiers of Southern origin, majority of whom were Igbo.
21. After intense debates for over three days and Muhammed's failure in not breaking the North from Nigeria, General Gowon became Head-of-State much to Muhammed's chagrin.
22. As the power behind the throne, Muhammed would often turn up uninvited for Supreme Military Council (SMC) meetings and this caused a rift between him and Gowon that would last for a decade until Gowon's overthrow and Muhammed's subsequent death.
The Nigerian Civil War
23. During the Nigerian civil war, Muhammed was appointed General Officer Commanding (GOC) of the newly formed 2nd Division of the Nigerian Army whose task was to evict the Ojukwu-led Biafrans from the Midwest of Nigeria. He literally built this division from the scratch and drove the Biafrans out of the Midwest Region in a blistering offensive that earned him the nickname Monty of the Midwest after Britain's World War II commander, Field Marshall Bernard "Monty" Montgomery.
24. However, in the excitement, soldiers of the 2nd Division under Muhammed carried out a grotesque and despicable massacre of unarmed Igbo civilians in the Midwest which is popularly known today as the Asaba Massacre.
25. Interestingly, during the massacre in Asaba, Muhammed personally saw to it that the mother of Major Kaduna Nzeogwu was kept safe and not harmed.
Ironically, the International Airport, Ikeja, Murtala MUhammed hijacked in the July 29, 1966 counter-coup, was renamed Murtala MUhammed International Airport, Ikeja, Lagos by his successor, General Olusegun Obasanjo. The Airport is one of the busiest airports in Africa.
26. Without seeking Gowon's approval, Muhammed installed Major Samuel Ogbemudia as the new Military Governor of the Midwest who would stay on until Muhammed removed him eight years later in the events of the July 29, 1975, bloodless coup that ousted Gowon.
27. Buoyed by his success in the Midwest, Muhammed moved further East to the strategic town of Onitsha but the Biafran troops had blown up the Niger Bridge (the only land access) and choose to cross the river with a direct assault. Defying orders from Lagos, he lost many men while trying to cross thrice. In fact, the River Niger killed more of his men than the Biafrans' weapons.
28. For defying orders, Muhammed was replaced with Colonel Ibrahim Haruna but the Division had been so battered that Haruna himself was replaced with Colonel Gibson Jalo. Muhammed returned to Lagos in March 1968 and resumed his previous post of Inspector of Signals. He was promoted to the Colonel rank the next month in April 1968.
Post-Civil War Years, Coup Plot and Rule as Head-of-State
29. In October 1971, at the end of the war, Muhammed was promoted to the Brigadier rank after taking a Staff College course at the Joint Service Staff College in England. He was 33.
30. In August 1974, Brigadier Murtala Muhammed was appointed Federal Commissioner for Communications replacing Joseph Tarka, who had resigned on corruption charges, and combined it with his military duties and continued to serve as Inspector of Signals.
31. On October 1, 1974, Gowon postponed the return to civilian rule in 1976 with the reason that the country was not ready and "the politicians had learnt nothing and forgotten nothing".
32. Less than a year later, on July 29, 1975, while on a foreign summit of the Organisation of African Unity (OAU) at Kampala, Uganda, General Yakubu Gowon was overthrown in a bloodless coup, and Murtala Muhammed was installed as Nigeria's 4th (and 3rd Military) Head-of-State.
33. Having seen much bloodshed and witnessed two military coups cum a brutal civil war, Muhammed did not take part in the coup that brought him to power but gave his blessings and moral support to the plotters. He also promised to frustrate any move to have them executed should the coup fail.
34.  During the coup plotting, Muhammed was in London and after Gowon's removal, he returned to the country. Muhammed's aeroplane was the only plane to land in Nigeria on that day and his first act was to totally dismantle the arrangement of Gowon's governing regime and his key men.
35. In his inaugural speech on July 30, 1975, Murtala Muhammed "invented" the phrases, "Fellow Nigerians" and "with immediate effect", into the Nigerian political vocabulary.
36. As soon as Muhammed became Head-of-State, all of the 12 Military Governors that served under Gowon were immediately dismissed from their posts and retired. The heads of the Air Force, Navy, Police, and Deputy Inspector-General of Police were also compulsorily retired along with all officers of the rank of Major-General and above (that is, anyone who was senior to any member of the new regime).
37. The July 1975 coup was the first time in Nigeria's history that the executors of a coup apportioned political appointments between themselves. Officers who carried out the two previous coups (January and July 1966) had no interest in governing the country nor personally participating in any political activity.
38. As Head-of-State, Murtala Muhammed tackled corruption effectively. After getting rid of Gowon's cronies, he set his sight on the civil service. Muhammed unleashed a massive onslaught against public sector corruption and inefficiency on a scale never seen before in the country. This led to a wave of dismissals and retirements of over 10,000 public officials who summarily dismissed and retired on the grounds of inefficiency and widespread corruption.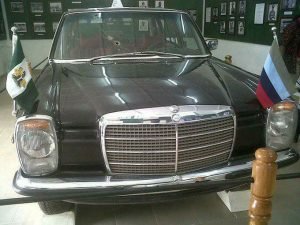 39. Muhammed laid out the framework for the return of Nigeria to democratic rule on October 1, 1979, and also the relocation of the Federal Capital Territory to Abuja in the centre of Nigeria which was fulfilled in 1991. He stressed that the military did not intend to stay in office "a day longer than necessary" and also increased the number of states from 12 to 19 with the creation of seven new states: Anambra, Imo, Niger, Ogun, Ondo, Oyo, and Plateau, ten days before his death, on February 3, 1976.
Murtala Muhammed Death
40. For several months, Muhammed's government functioned with four Brigadiers at its apex (Muhammed, Obasanjo, Danjuma, and Bissalla) until January 1976 when it embarked on a bizarre promotion exercise which served no purpose other than to create tensions in the army as Danjuma was promoted Lieutenant-General while Bissalla who was Danjuma's senior was only promoted to the rank of a Major-General (a rank below Danjuma) and as Commissioner of Defence, was also superior to Danjuma in office. Additionally, Muhammed never bothered to take his personal security more seriously and continued to live in his house at 6, Second Avenue, Ikoyi, Lagos, without relocating to the Dodan Barracks.
41. On Friday, February 13, 1976, General Murtala Muhammed departed for work along his usual route on George Street but as his car crawled in the infamous Lagos traffic outside the Federal Secretariat Ikoyi, a group of soldiers would-be assassins, Lieutenant-Colonel Buka S. Dimka, Major Rabo, Captain Malaki, and Lieutenant William Seri, rushed over to his car and sporadically sprayed a plethora of gunshots which killed the Head-of-State, his ADC, Lieutenant Akintunde Akinsehinwa, his driver, Sergeant Adamu Michika and mortally wounding his orderly Staff Sergeant, Michael Otuwe. This happened after only 200 days in office.
Other Interesting Facts
42. Murtala Muhammed remains the only Northern Head of State who could speak the Yoruba language fluently. As Nigeria's Head-of-State, Muhammed was suspected by western countries, especially the United States, of having communist views due to his activities in Angola.
43. In 1966, when Chief Obafemi Awolowo was released from prison in Calabar and flown to Lagos, it was a young Major Murtala Muhammed who volunteered to drive him to his hometown, Ikenne.
44. Murtala Muhammed's portrait adorns the ₦20 note. It is the only Nigerian currency note to feature a military man as other notes feature civilians.
45. In every major capital city in Nigeria, there is a "Murtala Muhammed Way".
46. When the British Broadcasting Corporation (BBC) first announced Mohammed's ascension to power, they stated his name as Murtala Rufai Muhammed but 24 hours later, it was corrected to Murtala Ramat Muhammed.
47. Muhammed was born in Kano. He was also buried in Kano. His body lies at the Massalacin Murtala and prayers are held in remembrance of him every year.
48. Ironically, the International Airport, Ikeja, that Murtala Muhammed hijacked in the July 29, 1966 counter-coup, was renamed Murtala Muhammed International Airport, Ikeja, Lagos by his successor, General Olusegun Obasanjo. The Airport is one of the busiest airports in Africa.
49. Murtala Muhammed wished Nigeria adopted a democracy without political parties in the build-up to the drafting of the 1979 constitution.
50. Murtala Muhammed remains the youngest Nigerian Head-of-State to die in office at 37 years, 3 months and 5 days; and the only one to die before the age of 40.
Thank you very much for your patience and attention. If you feel there are other missed facts concerning the life of General Murtala Ramat Muhammed, please fill in the comment box below.
If you liked this article, then please subscribe to our YouTube Channel for interesting historical videos and follow us on all our social media handles. Don't hesitate to as well share this article with your friends.
You can also get A Carnage before Dawn, a historical account of Nigeria's first coup d'état. E-book here. Paperback here. And on Amazon Kindle and Amazon Paperback.