On the eve of the Saint Valentine's Day preparation in February 1976, Nigeria's 3rd military Head-of-State, General Murtala Muhammed was assassinated on what happened to be his 200th day in office. He was only 37.
Muhammed was a man of many controversies but there is no denying that he was "detribalised", authentic, eager, bold, popular, stubborn, incorrigible, vindictive, and most of all…very religious. He was a patriot who truly loved his country even if many of his policies were misplaced, misconceived and misconstrued.
Friday the 13th, of the year 1976, was just like any other day in post-civil-war Nigeria. Lovers in the Federal Capital Territory of Lagos were finalising plans on how to surprise their loved ones. Lagos was awake to the crows of the roosters and in Ikoyi, the unofficial residence of the Head-of-State, the 37-year-old General summoned his driver, orderly, and Aide-de-Camp (ADC). It was time for the business of the day. Without an inkling of anything ominous, he hopped into his official car, a black Mercedes Benz limousine and the driver proceeded along the normal route for the Dodan Barracks.
While at a traffic stop on his way to the office, a group of dissident soldiers who were dissatisfied with the direction of the government sprayed the car with bullets while killing all its occupants.
Lagosians, who were praising their wonderful leader just minutes ago, fled the scene for their dear lives with their hearts in their mouths. Drivers abandoned their vehicles, women grabbed their children, lovers tore apart and they all scurried to safety like a horrified Thompson's gazelle evading a cheetah. There was chaos. Schools were quickly shut down as parents dashed to them to pick their wards. Anarchy loomed as the nation tipped to a precipice.
It was a Black Friday not of discounted online shopping but of the gruesome murder of Nigeria's most popular leader who exited the military-political scene, in the same manner, he entered it…in a shower of bullets.
This episode looks at the full story of Murtala Muhammed, his life as a military officer and Head of State, his opposition with Gowon and, of course, his brutal assassination in the primetime of the day at the primetime of his life.
Early Life, Education and the Army
Murtala Muhammed was born Murtala Rufai Mohammed in Kano, Northern Nigeria on November 8, 1938. However, he changed his name to Murtala Ramat Muhammed when he became Nigeria's military Head of State on July 30, 1975.
After graduating from the Barewa College in Zaria, Muhammed entered the Nigerian Army in 1959, and he was initially educated at the Royal Military Academy, Sandhurst, in the United Kingdom, as a regular combatant. Murtala Mohammed was commissioned 2nd Lieutenant in 1961, rising to the rank of Lieutenant seven months later.
In early 1962, he served a tour of duty in the Congo as part of the United Nations peacekeeping force before returning to Nigeria to serve as ADC to Dr Moses Majekodunmi who acted as Administrator of the Western Region after the declaration of a State of Emergency due to the Operation Wetie saga. Twenty-eight months after his commission, Murtala Muhammed made the rank of Captain and he was given command of a signals unit at the Brigade Headquarters in Kaduna. By late 1964, he had been promoted to temporary Major, subsequently moving to Apapa in Lagos. Muhammed was in Lagos when Nigeria's first military coup took place on January 15, 1966.
The Military Coups of 1966
During the first military coup on January 15, 1966, Major Emmanuel Ifeajuana, without Murtala Mohammed's knowledge, used many soldiers from his signals unit at Apapa for the Lagos operations. A situation that proved to be a source of immense embarrassment to Muhammed.
In April 1966, while still technically a substantive Captain (but Temporary Major), he was elevated to the rank of temporary Lieutenant-Colonel by the Head of State, Major-General Johnson Aguiyi-Ironsi who also made him Inspector of Signals, Nigerian Army.
After the military coup of January 15, 1966, Major Murtala Muhammed played a crucial role in mobilizing sentiments among northern soldiers and officers in Lagos for the second military coup in July of that year.
The coup he planned and postponed no less than three times (along with TY Danjuma, Martin Adamu and others), however, was overtaken by events on July 29, 1966, as a result of an unplanned sequence of events at Abeokuta in which Lieutenant-Colonel Gabriel Okonweze, Major John Obienu and others were impulsively shot to death by northern Non-Commissioned Officers (NCOs) in the officer's mess.
When it became clear to the northern soldiers in Lagos that killings had begun in Abeokuta, Murtala Muhammed, Martin Adamu and others were mobilised and operations were launched in Lagos to "adapt" to the situation.
Meanwhile, Major TY Danjuma, who was accompanying General Ironsi on a nationwide tour, wearing a borrowed uniform, cordoned off the Ibadan Government House with troops from the 4th Battalion and arrested the General, along with Colonel Fajuyi. Some junior officers and NCOs forced Danjuma aside shortly afterwards, took charge of the situation and kidnapped both men. They were later shot to death and hurriedly buried in a shallow grave.
Murtala Muhammed's Role in the Military Coup of July 29, 1966
It was subsequently alleged that Muhammed used his key position as Inspector of Signals to relay messages urging intervention to northern conspirators in other parts of the country.
It was also alleged that in an apparent bid to secede, Murtala Muhammed at one point ordered a passenger jet to transport northerners out of Lagos back to the north.
The cautious Lieutenant-Colonel Yakubu Gowon (who was then Chief of Army Staff, professionally senior to Mohammed, and by no means privy to or part of the coup) emerged as the preference of the northern rank and file as things settled after the initial orgy of killings in Abeokuta, Lagos, Ibadan, and Kaduna, barely edging out the charismatic Muhammed from the position of Commander-in-Chief. The bad emotions caused by this rivalry of power from then on were to becloud their relationship.
Muhammed laid low in the background in Lagos with Lieutenant-Colonel Hassan Katsina as the Military Governor of the North, as Gowon exchanged banter with Lieutenant-Colonel Emeka Ojukwu and negotiated the tortuous route through various constitutional conferences of 1966 and the Aburi meetings of 1967. This was partially due to Gowon being uncomfortable with Mohammed and keeping him "out of the loop".
Murtala Muhammed's Role in the Nigerian Civil War
In the time leading to the outbreak of hostilities with Biafra, however, Murtala Muhammed did not hide his feelings that peace talks were coming or not, that war was coming and that arrangements for this inevitability were being made. It is assumed that some of the earliest arrangements for the private importation of arms by northern civilians were made at his urging.
On May 30, 1967, Ojukwu declared the Republic of Biafra. Almost immediately, steps to get the situation under control were taken. A full naval blockade of the bights of Benin and Biafra (later renamed Bonny) was directed. On July 6, 1967, the 'police action' land process of what is currently referred to as the Nigerian Civil War subsequently began.
A few weeks later, Ojukwu took a risk. Facing the north-south and south-north axes of the federal advance, around 3000 Biafran soldiers and militiamen crossed the Niger Bridge at Onitsha into Asaba on Wednesday, August 9, 1967, under the order of Biafran Brigadier Victor Banjo. The Midwest seizure was effectively carried out within 12 hours.
The fact that Ibadan and Lagos were next on the Biafran onslaught became apparent. Desperate for a bail-out, Gowon turned to the 28-year-old Lieutenant-Colonel Murtala Muhammed who hit the ground running, commanding officers, soldiers, and equipment. By building around a skeleton crew of units taken from other fronts and local units in Lagos and Ibadan, Mohammed built a new Army Division from scratch.
The Asaba Massacre
At Ore, Mohammed launched a lightning counter-offensive eventually checking the Biafran units as two brigades entered the Midwest from Okenne and marched southwards furiously in a flanking move toward Benin City.
At 6 p.m., September 20, 1967, the ancient city fell back under federal control with support for operations in the Delta by units of the third Marine Commando led by Lieutenant-Colonel Benjamin Adekunle. Most of the Midwest was then cleared simultaneously, with the exception of Agbor and Asaba.
The next day on September 21, 1967, Lieutenant-Colonel Murtala Muhammed made a radio broadcast in Benin City, in which he declared that anybody who stood in the way of his soldiers would be viewed and regarded as a rebel. Mohammed then dispatched his forces around Agbor and Asaba to fish out and deal with the suspected rebels.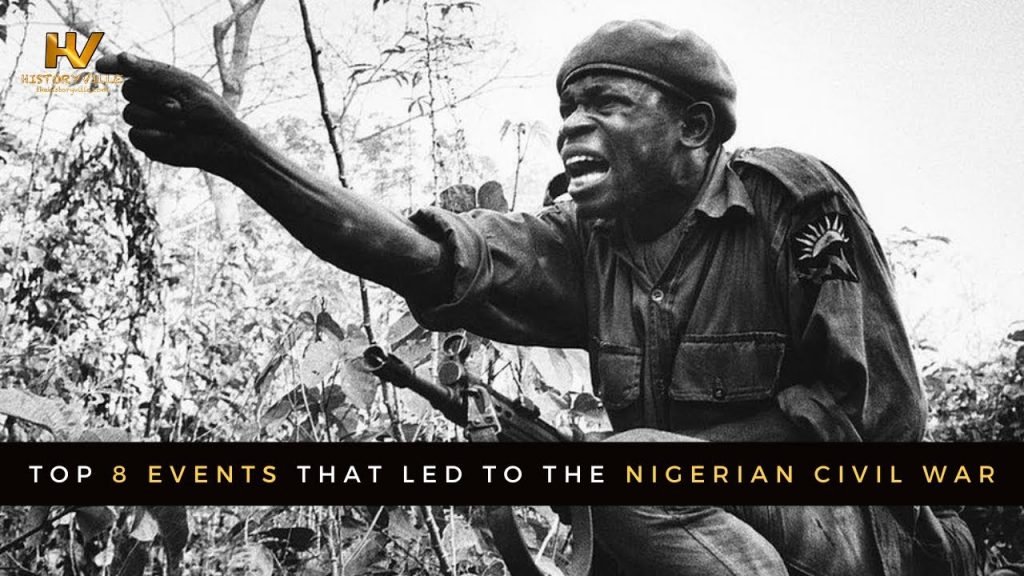 Unfortunately, discipline broke down locally and there were large-scale reprisal killings by soldiers under Muhammed's command against Igbos in Benin, deemed to have betrayed the area. Similar killings also occurred in other Midwestern towns. This was to be known as the Asaba Massacre.
Hundreds of able-bodied males were reportedly lined up and summarily executed for "scheming with the enemy". Nevertheless, this awful occurrence was never formally prosecuted by a Board of Inquiry or led to a court-martial.
Shameful defeat at Abagana
Murtala Muhammed tried repeatedly to carry out an assault river crossing against orders from the Supreme Headquarters by taking Onitsha from Asaba frontally. In three carelessly conceived attempts, he lost thousands of men and millions of pounds of supplies. On the advice of his marabouts, at least one of these attempts was made.
He finally acceded to military orders to swing northward, make an unopposed crossing at Idah, and eventually take Onitsha through a north-south coastal advance, defending his eastern flank with the 1st division of Colonel Mohammed Shuwa.
Even then, on March 31, 1968, when Biafran troops ambushed a logistics column trying to link up with Major Shehu Musa Yar'Adua's unit at Onitsha, Murtala Muhammed suffered one more humiliating defeat at Abagana.
In mid-1968, with Colonel Ibrahim Haruna, Gowon replaced the emotionally drained Mohammed as the General Officer Commanding (GOC) of the badly mauled second division. Haruna himself was later replaced by Colonel Gibson Jallo on May 12, 1969, when all the divisional commanders were recalled.
Mohammed reportedly went to Kano after the Abagana fiasco and then left the country on vacation for London without trying to notify the Supreme Headquarters. He was, however, promoted in 1968 to Colonel and reappointed to the Signals Inspectorate. Yet tensions persisted with Gowon and Army HQ.
Conflict With Gowon
Another interesting move was made by Mohammed close to the end of the battle. He approached Adekunle's successor, then Colonel Olusegun Obasanjo, commander of the Third Marine Commando, in late 1969, appealing to him to slow down the pace of advance of his division, fearing that a rapid victory over Ojukwu would make Gowon a victorious War Commander unapproachable by fellow officers.
What Mohammed had in mind was that senior officers would then compel Gowon to "share power" to end the war as a condition of cooperating with him. Obasanjo resisted and furiously pressed forward with the advance of his division, which finally split Biafra into two pieces and ended the war in January 1970.
However, in 1971, Mohammed was promoted to the rank of Brigadier. He returned as Inspector of Signals after further Army coursework abroad. By 1974, General Gowon thought that he had to either co-opt or purge him, preferring the former course of action finally.
Therefore, on August 7, 1974, Brigadier Murtala Muhammed became Federal Commissioner for Communications – although retaining his position as Army Signal Inspector.
The Bloodless Coup of July 29, 1975 – Gowon's Ouster
In the Army, tensions were already building – accelerated in part by Gowon's decision, declared on October 1, 1974, to renege on his 1976 pledge to hand over to the civilians. The principal grouse, however, was that officers who "fought the war" felt excluded from patronage.
The cabal of civil war frontline officers, who believed they had long been removed from the halls of power and patronage, started to consciously plan to oust General Gowon from power in late 1974/early 1975. They then approached Brigadier Murtala Muhammed who reportedly told them that he would not actively join them but would do everything to save their necks if they failed.
They timed their coup to coincide with the absence of General Gowon on July 29, 1975, at a meeting of the Organisation of African Unity (OAU) in Kampala, Uganda. To prevent being asked to accompany Gowon to Kampala, Mohammed took the precaution of arranging an official trip to London.
After Colonel Garba flew to Lagos, a plane left London for Nigeria and was permitted to land in Kano. Although, at that time, all airports were technically closed. There was an important passenger on that plane – Brigadier Murtala Ramat Muhammed.
Muhammed finally agreed to accept the role of Head of State on their condition, after a severe misunderstanding with the coup plotters, in which they almost decided to drop him as their option to lead the country, that he would share power in a troika with Brigadiers Obasanjo (who was his senior) and Danjuma (who was his junior). Initially, Muhammed wanted full executive authority.
On July 30, 1975, he delivered his maiden speech…
Murtala Muhammed as Head of State
A series of reforms were announced with dizzying speed, including a mass purge of the civil service and parastatals, frequently without regard for due process.
Probes of former officials – although common at the time – were similarly flawed. Witch hunting was an exception rather than a norm. Yet not anything that has been done has been necessarily reckless or impulsive.
An assertive foreign policy was introduced by Muhammed, acknowledging, for instance, the MPLA government in Angola.
A gradual program for inevitable Army demobilization was declared, albeit unpopular within the military.
A 50-member Constitution Drafting Committee was formed and panels were set up to advise some retired public officers on asset inquiries, abandoned properties in the three Eastern States, the location of the Federal Capital, and the development of more states.
A "low profile" policy for public officers was declared by the administration and Muhammed preferred to remain at his home in Ikoyi rather than move to the more fortified residence of Dodan Barracks. By turning up at the Polo ground, for example, without cover, he often startled observers!
He was warned to be more careful but brushed off all admonitions in the weeks leading to his assassination.
Murtala Muhammed was promoted to the rank of a full four-star General in January 1976. In a move that proved to be contentious within the upper echelons of the military, Danjuma and Obasanjo were both promoted to the rank of Lieutenant-General. For instance, as Chief of Army Staff, Danjuma (who was originally a Short Service Officer trained at Mons OCS Aldershot) became senior to his own Defence Minister, Major-General Iliya Bissalla (a Regular Officer trained at Sandhurst), who was originally senior to him, commanded him during the civil war, and was still in active service.
General Murtala Muhammed declared on February 3, 1976, following the recommendations of the Aguda commission, that the Federal Capital would be transferred "to a federal territory of about 8,000 square kilometres in the central part of the country." To support this historic decision, no referendum was ever held.
Seven new states were subsequently established and a democratic transition programme was announced, which was scheduled to end on October 1, 1979, with a handover to the civilians. Sadly, he wasn't going to live to see the results of his efforts.
The Assassination of Murtala Muhammed
General Murtala Ramat Muhammed's colourful and somewhat controversial life came to a tragic end at the tender age of 37 years, three months, and five days, when on Friday, February 13, 1976, a group of soldiers would-be assassins led by Lieutenant-Colonel B.S. Dimka rushed over to his car and sporadically sprayed a plethora of gunshots which killed him, his ADC, Lieutenant Akintunde Akinsehinwa and his driver, Sergeant Adamu Minchika.
Eventually, the coup attempt failed and Lieutenant-General Olusegun Obasanjo became the Head of State. Lieutenant-Colonel Shehu Musa Yar'Adua, one of the original leaders of the July 1975 coup, was promoted to the rank of Brigadier and appointed Supreme Headquarters Chief of Staff in an ethnoreligious balancing step.
Major-General Bissalla, the Minister of Defence, was arrested and shot for his suspected involvement in the conspiracy, along with Lieutenant-Colonel Dimka and several others, some of them controversial to this day.
Efforts to extradite the former Head of State, General Yakubu Gowon, from the United Kingdom to stand trial for allegedly being involved in the plot were not successful. He was subsequently dismissed in absentia from the Army, but later "pardoned" by President Shehu Shagari in 1982.
Murtala Ramat Muhammed remains the youngest Nigerian Head-of-State to die in office and the only one to die before the age of 40.
Many monuments in the country are dedicated to his memory, the chief of which is the Murtala Mohammed International Airport in Lagos. His portrait also adorns the ₦20 note. The only naira note to feature a military man.
We always have more stories to tell. So, make sure you are subscribed to our YouTube Channel and have pressed the bell button to receive notifications for interesting historical videos. Also, don't hesitate to follow us on all our social media handles and to as well share this article with your friends.
Feel free to join our YouTube membership to enjoy awesome perks. More details here…
Sources
Akinbode, A. (2019, February 13). 50 Interesting Facts About Murtala Muhammed. HistoryVille. Retrieved from https://www.thehistoryville.com/murtala-muhammed-interesting-facts/
Omoigui, N. (n.d.). General Murtala Muhammed (1938-76). Gamji. Retrieved from http://www.gamji.com/nowa/nowa2.htm